Accessories That Say a Lot About You
Graduation Stoles - A great way to dress up your toga or to give recognition to someone.

Graduation Cords - Single or double-corded, these fall over the shoulder of your toga, take a look.

Graduation Tassels - You'll want to keep this for years to come. With or without year tag.
If you're looking for
You can find more information in our Caps and Gown page
Stand Out From The Crowd
Accessories tell stories of distinction, achievement and gratitude.
In ceremonies, accessories can recognize or reward accomplishment; different colored, size and shaped gowns, stoles, cords and tassels carry different significance.
Distinctive pendants like golden or bronze medallions, offer a priceless keepsake that will remain with forever. A statement of your hard work and achievement.
Recognize a supportive friend or loved one for being there throughout the years. Specialty stoles are the perfect gift, what better way to say thank you?
Whatever the occasion, make it unforgettable with the ultimate accessory.
Make sure to complete information request form

We will get right back to you.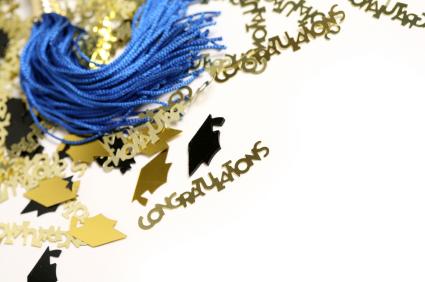 ---