A Kindergarten Graduation To Remember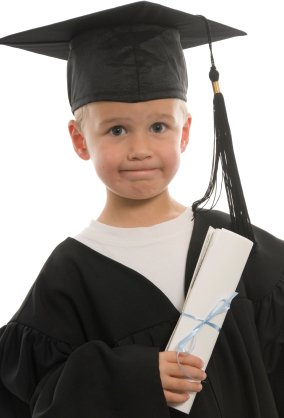 More and more parents want to celebrate their kid's kindergarten and grade school graduation.
The problem is that it's hard to find caps and gowns in their size, they're either too big or too small.
No matter the age, you can find the right size cap and gown at Graduations etc.
Your young one's graduation will be an event to remember with our custom apparel.
You can also celebrate your child's first event with our
Made-to-order diplomas and
Creative invitations (includes student's name, school and date).
To receive more information on our kindergarten line of products fill out our information request form
---